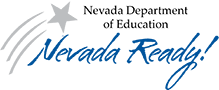 Federal Relief Tracker
From March 2020 through March 2021, the US Federal Government allocated billions of dollars to K-12 education through the Elementary and Secondary School Emergency Relief Fund (ESSER). Over that time period, there were three allocations of money: ESSER I, ESSER II, and ARP ESSER.
This website was created to inform the public how those federal relief dollars were allocated to, and being spent by, school districts and charter schools across Nevada. You can learn more about the ESSER allocation and the basics of K-12 budgeting by visiting the What's ESSER? section of this site. You can also view the State ESSER Projects.